With the rise of the smart phone there was the rise of the app, more importantly the gaming app. One of the more popular gaming apps out there is Angry Birds. Drawing in millions of dollars along with several different kinds of merchandising opportunities. As an android user I get to enjoy the game for free, unfortunately I haven't taken full advantage of this and have only played them a few times. However, those times I did play I enjoyed it, it's a mindless way to pass the time. Isn't it great that our phones can do so much these days? I never leave home without it, I'm more likely to leave my wallet behind than my phone.
Today's infographic The Global Appeal of Angry Birds: A story of psychology, sociology and addiction present us with some pretty cool facts. One of the things that makes Angry Birds so addictive is its simplicity, which we all seem to be enjoying these days. Angry Birds has been downloaded over 300 million times and is predicted to top 1 billion downloads with 3 different games in the series.
Hope today's infographic helps to feed that Angry Birds addiction you may have. Don't worry there are worse things you could be addicted to. After all two of the top feelings associated with playing Angry Birds are joy and relaxation, which sound pretty good to me. [via]
Share This Infographic
Stays in… well you know. Ever since The Hangover came out every one of my friends suddenly wants Vegas trip when they turn 21. Is the price tag really worth it? It seems like a lot of money to throw away when according to the film: blackout for a while and don't remember what you spent your money on. Movies are fiction and the real fact is that 82% of Vegas tourists are at least on their second trip to the city of lights. It is obviously worth the cash when everyone keeps coming back.
I hope you understand that I would love to go to Las Vegas. Staying on the strip, blowing hundreds of dollars on Texas Hold'em while eating and drinking the finest foods the country has to offer would be lifetime experience. I'm sure I'll fulfill this scenario some time before I die, hopefully before I'm too old to party.
I've heard Sin City is a wonderful place to live. Zappos is headquartered there and it sounds like the residents have a tight community. There are also quite a few conventions held in Vegas. I bet the panels are full of hung-over patrons from the previous nights celebrations. [Slots of Vegas]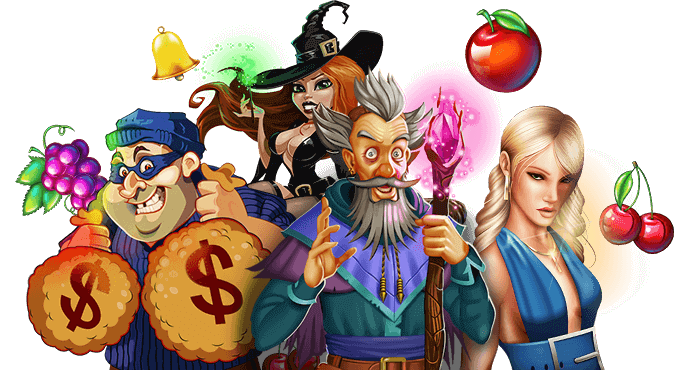 Share This Infographic
Most of us consider our home to be the safest place on the earth. But depending on your lifestyle, your home may be the source of some serious chemical hazards. I certainly don't want to scare anyone out of their own home, so be sure to use your own judgement and wisdom when reading this infographic. I hope by now you know that many household cleaners contain toxic components and they should not be consumed… However, I found it useful to know about more natural alternatives to house maintenance using simple things like olive oil and vinegar.
If you're an OCD neat freak germaphobe, maybe it's best you skip today's infographic. I'm sure your house is plenty safe and clean. For others with kids and pets, be sure you know the dangers in every zone of your house. I know everyone is tired of hearing "organic this" and "organic that"… but seriously, you're basically as good as Survivorman if you can clean your whole house with just salt.
Even if you do buy a bunch of chemicals to clean your house…at least you support jobs for us chemical engineers. Let me know if you have any other cool "home remedies" for cleaning in the comments. [Via]
Share This Infographic
I used to be obsessed with "What Not to Wear," a TLC show whose hosts accost unsuspecting and poorly dressed citizens and force them to dress better. Sure, the concept is a little hokey, but the advice was great (and you'd better believe I laughed at the fashion offenders as I sheepishly removed similar items from my closet). As much as appearance shouldn't matter the most, sometimes it does. Employers won't give you the chance to wow them with your astonishing intellect and knowledge of French regional wines if you look like a freshman in college or a hobo.
Today's infographic is basically "What Not to Wear" without the sassy hosts. Whether you are prepping for an interview, first day at work, or if you think your work wardrobe could use some TLC, here are some economical tips. [Via]
Share This Infographic
The times, they are a changin'. As seen in my post about interracial marriage, attitudes about love are becoming more and more modern. And now, although gay marriage is definitely less of a norm than interracial marriage, attitudes are progressing in this modern era.
As seen in this infographic, attitudes have shifted dramatically in the past ten years. The majority attitude has shifted, in 2001 more people were in opposition to gay marriage and now in 2011 half to just barely more people are in favor of gay marriage. The shift alone is revolutionary!
Support varies by political party. As assumed, democrats were more supportive of gay marriage than republicans in 2001 and remain more supportive of gay marriage in 2011. Democrats and independents both increased support of gay marriage between these years, while republican support remained relatively the same.
Another interesting data point is the thoughts on gay couples raising children. While it isn't a drastic change, a larger percent of the population thinks that it will benefit society than before, and most people don't think it will make a difference. [Via]
Share This Infographic